Your

all-in-one

Hashtag Tool

Hashtastic is the most powerful Hashtag Scanner out there, and is packed with features that will take your Instagram account to the next level.
Turbo-charge your Instagram
From our multiple Hashtag Search Engines, to the Account Scanner, Viral Media Finder, Hashtag Performance Analytics and Campaigns, Hashtag Sets, Hashtag Groups, and many more features... Whatever your needs may be, Hashtastic has you covered.
Sign up for free
Introducing...
Hashtag Performance
Advanced Post Insights

Hashtastic enables you to identify precisely which hashtags are driving traffic to your page. Fine-tuning your hashtag strategy has never been easier.

Next-Level Analytics

Hashtastic analyses and monitors each of your posts, giving you detailed analytics on their performance over time, as well as insights on which hashtags drove that performance.

Hashtag Recommendations

By providing you detailed analytics on which hashtags worked for you, and which ones didn't, you can easily remove all your losers and double-down on your winners. Building powerful hashtag sets has never been easier.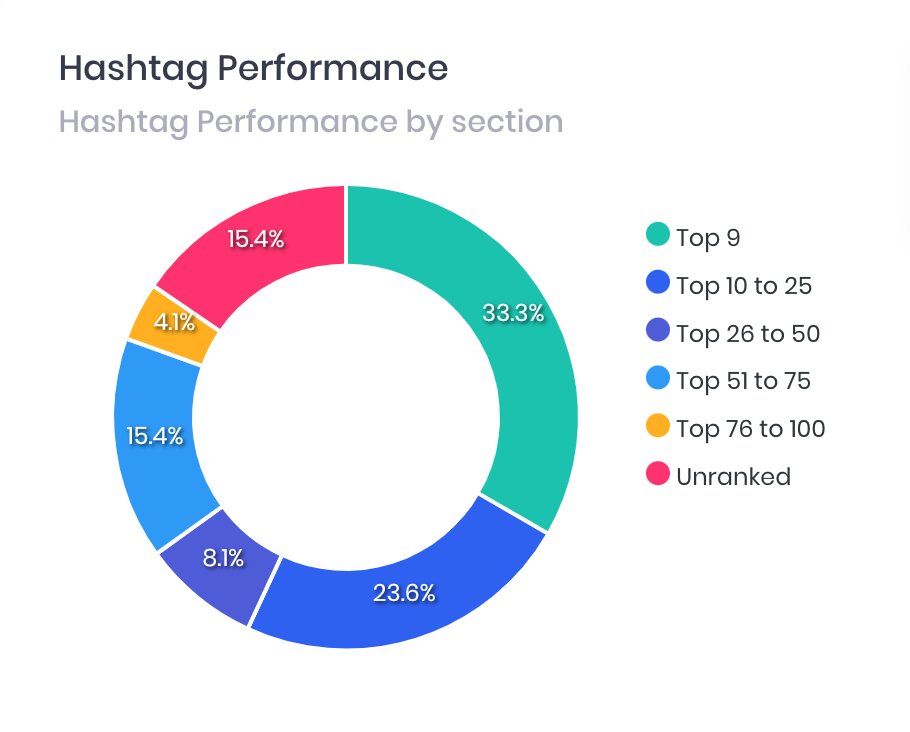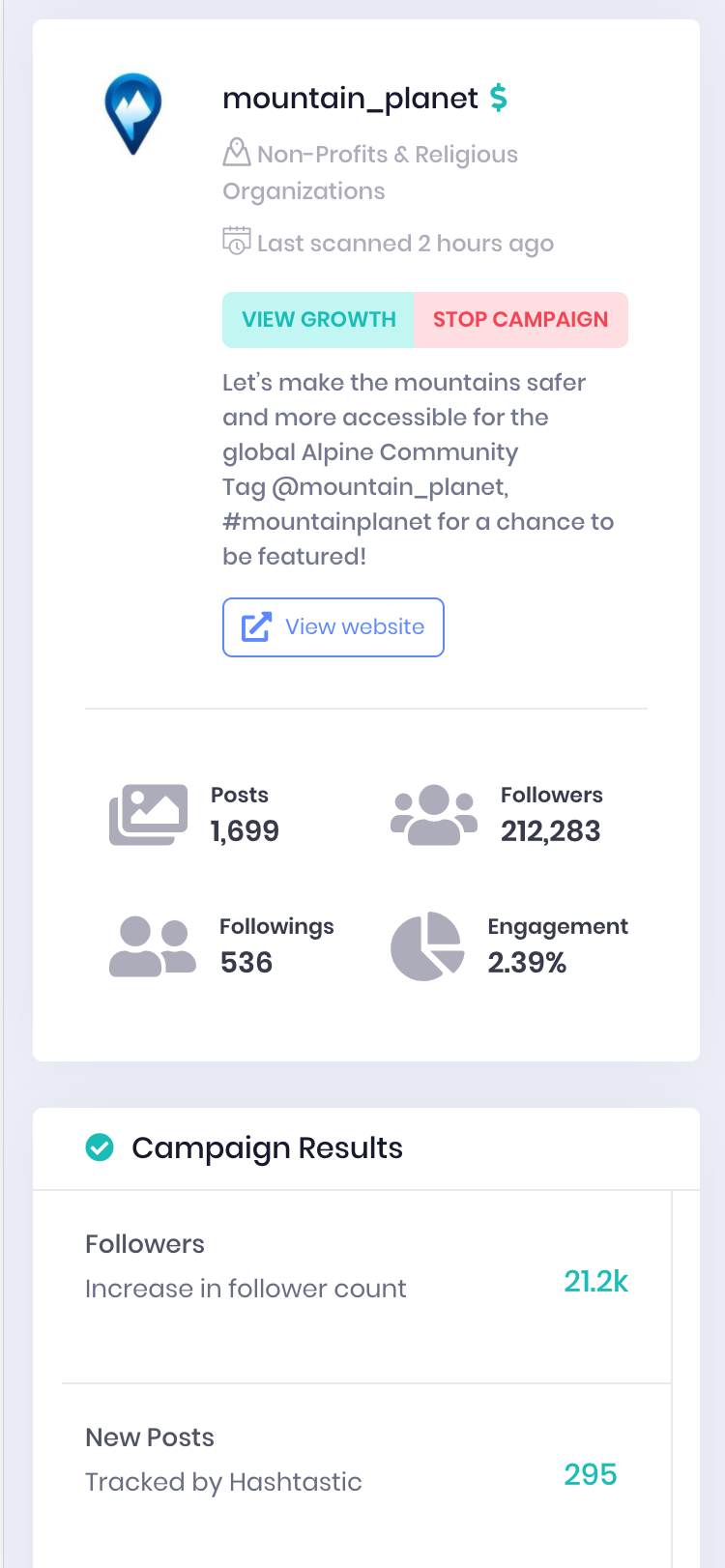 Powerful search engines
Finding the best hashtags has never been easier
Whatever your needs are, we've got you covered
Our Hashtag Search Engines cater to all use cases. Whether you want an Automatic Selection of 30 of the best hashtags, or if you want more control and want to select all the best hashtags manually, we've got you covered! Our Search Engines provide you with thousands of options to choose from.
How does that help me?
Hashtastic enables you to easily identify hashtags with high Popularity but low Competitiveness , as well as identify how many likes you'll need to reach those hashtags, enabling you to consistently appear as a top post on those hashtags.
Start searching now
Standard
For your day-to-day hashtag searches, including a variety of filters and modes
Relevant
Find inspiration for new hashtags that relate to your niche
Bulk
Copy-paste and search for up to 200 hashtags at once, with one click
Viral Media
Choose from a variety of Viral Media search engines for guaranteed viral content
Powerful Metrics
Hashtastic provides a detailed selection of reliable and actionable metrics for all the hashtags in its database.
Daily Posts
(Aka "Daily Average Post Count", or DAPC), an indication of how popular a hashtag is
Post Count
How many total posts have been submitted to that hashtag
Hashtastic Score
An indication of how useful a hashtag is, the higher the score the better
Average Likes
How many likes it takes, on average, to reach the "top posts" section of that hashtag
Likes Velocity
How fast do likes come pouring in for posts in the "top posts" section of that hashtag
Average Comments
How many comments posts have, on average, in the "top posts" section of that hashtag
Rank Ratio
The percentage of times your post ranked in the "top posts" section of that hashtag
Best Rank
The highest position you reached in the "top posts" section of that hashtag
Why Hashtastic?
Hashtastic was designed with Creators in mind. We've been in your shoes and struggled with Instagram in the past. We know what it's like, and we built this tool to make our own lives easier.
Delivering growth, from start to finish
Having multiple different applications talk to each other can make life complicated. We believe in accompanying our users from start to finish, all-in-one.
Finding Hashtags

Using our advanced Hashtag Search Engine and Modes

Storing Hashtags

For ease of use, directly in the Hashtastic App

Monitoring Performance

Making sure those hashtags are working for you, every time
---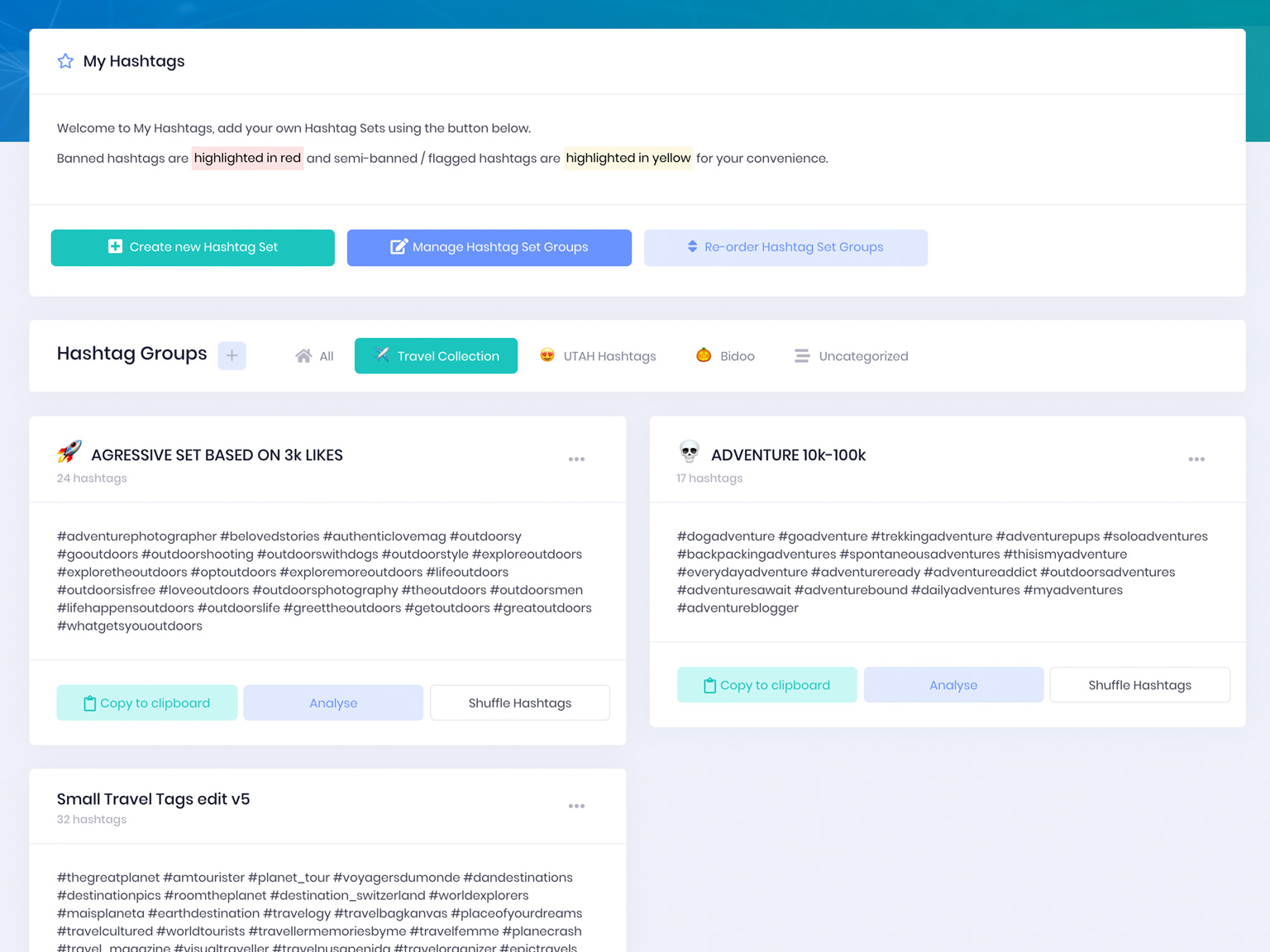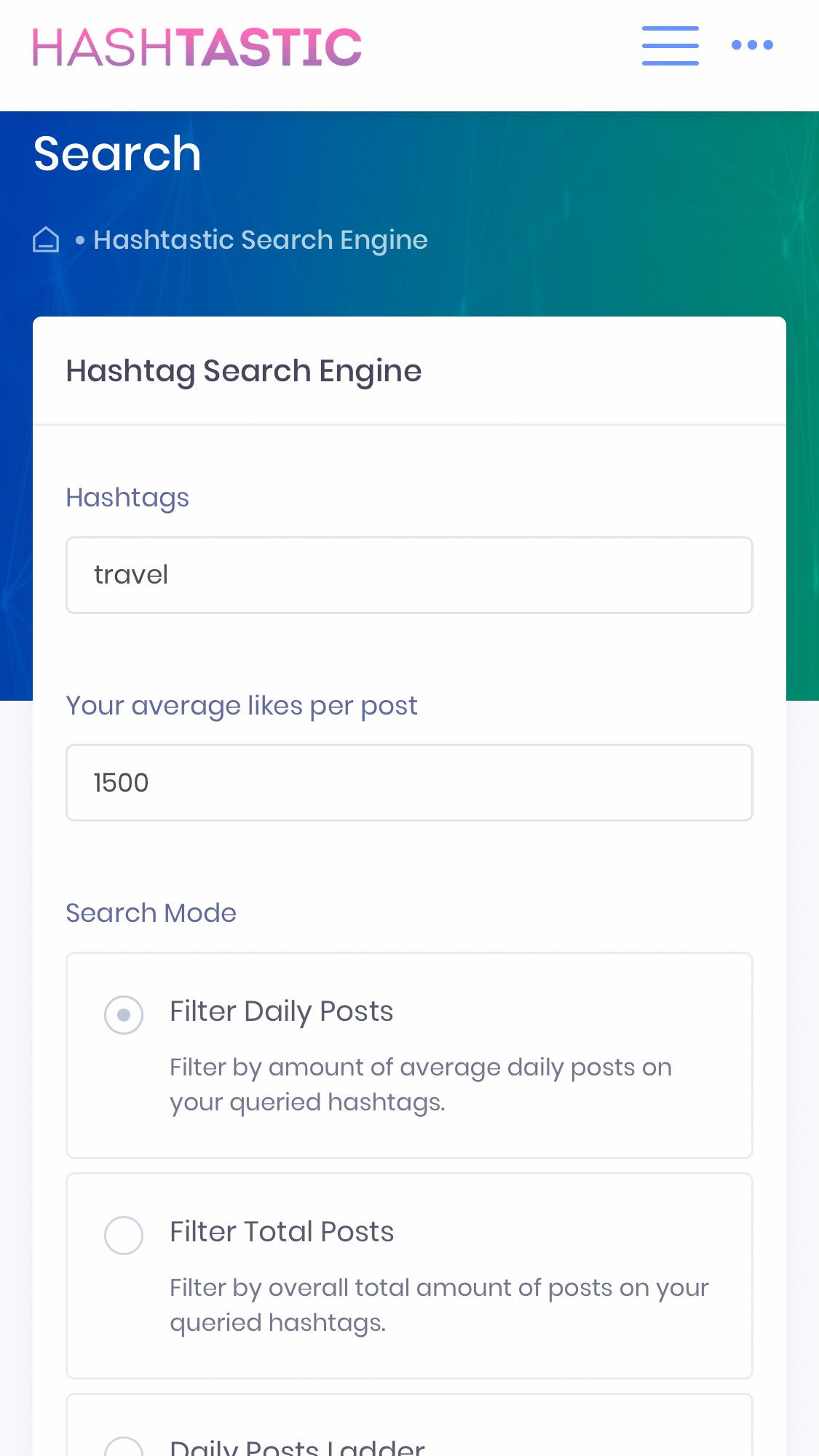 Save more

by going for a longer plan
Transparent pricing
Our plans have everything you need to take your Instagram Growth to the next level. All features are unlimited.
Not sure what's best for you?
You can start for free to try some of the basic features out. You can try Hashtastic for as long as you like, however not all features are available.
Frequently Asked Questions
Want to learn more about Hashtastic?
Give Hashtastic a try for free!
Hashtastic provides a Light Version you can try completely free, for as long as you'd like. The results and analytics are limited, but you get a good taste of what Hashtastic has to offer.
Contact Sales
mark@hashtastic.eu
Looking for a custom quote? Have specific needs? Want a demonstration? Drop us a line
Technical Support
support@hashtastic.eu
Any question about to use Hashtastic? An issue with the service? Don't fret, our geek team is ready for you.